Key Financial Dates to Note in 2021 for Retirees
---
March 19, 2021
Key Financial Dates to Note in 2021 for Retirees
March 19, 2021

Crucial and important financial deadlines for this year's calendar.
 As we know planning ahead can make a world of difference. Whether you are saving for that rainy day, an unforeseen emergency or an exciting life event; good planning can be the difference of hundreds if not thousands of dollars in savings. With that, we invite you to use this as a guide or reminder of some actions you may need to take.
January 1–March 31st – Medicare's general enrollment period.
For those who missed signing up for Medicare at age 65 and do not qualify for a "special enrollment period" can do so in parts A and B, along with Medicare Advantage beneficiaries becoming eligible to switch to an alternate Advantage plan or traditional Medicare.
May 17th – 2020 Federal taxes due (IRS extending standard April 15th deadline).
In addition, any money owed, even if you file for six-month extension. This is also your last opportunity to make 2020 contributions to an IRA. In addition, your first estimated tax payment for 2021 is due.
June 15th – Second quarter estimated taxes are due.
Key Tip: Conduct a mid-year review—avoid penalties for any underpayment of 2021 estimated taxes. Pay at least 90% of the current-year tax tab or 100% of the prior-year tax tab to evade penalties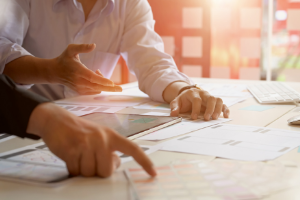 September 15th – Third estimated tax payment for 2021 is due.
Key Tip: Fallen behind on your payments or just looking for a simpler way to pay? – Withhold the tax from your RMD at any point in 2021. This includes the last day of December, which is treated as if you paid federal taxes regularly throughout the year.
October 15th – For those who filed for extensions… this is the deadline to turn in your 2020 tax return.
October 15th – Medicare open enrollment begins today.
You have from now to December 7th to switch between traditional Medicare and Medicare Advantage, or choose new Advantage and Part D plans. This coverage effective in 2022.
November 1st – Calling early retirees!
Starting today, in most states you have until Dec. 15th to buy health insurance for 2022 on the Affordable Care Act's exchanges.
December 1st – Making a qualified charitable distribution from your IRA?
Act now to ensure that the charity receives the money on time.
December 7th — Medicare's open enrollment ends.
December 15th – If you haven't done so, take your 2021 RMD now.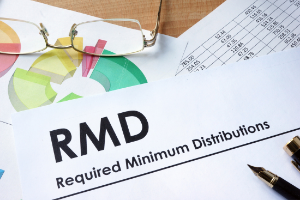 An Important Note About RMD's
If you turned 70 on July 1, 2019, or later, you now have until age 72, not 70½, to start taking withdrawals from tax-deferred retirement saving accounts, with a deadline of April 1, 2022, for the first RMD.
December 15th —Affordable Cares Act open enrollment ends.
December 31st – By year end, your RMD must be out of your IRA.
Sources: Kiplinger.com
https://www.irs.gov/newsroom/tax-day-for-individuals-extended-to-may-17-treasury-irs-extend-filing-and-payment-deadline
---
If you want to learn about more personalized and advanced strategies, click HERE to schedule a 15-minute call with our team.
Click here to attend a future Liberty Group LLC webinar.
Want expert retirement and investing advice? Subscribe to our YouTube channel and check out our weekly podcast with The Sandman!
Listen to Protect Your Assets anywhere you get your podcasts: