10 Signs You're Working With the Wrong Financial Advisor
---
March 11, 2021
10 Signs You're Working With the Wrong Financial Advisor
March 11, 2021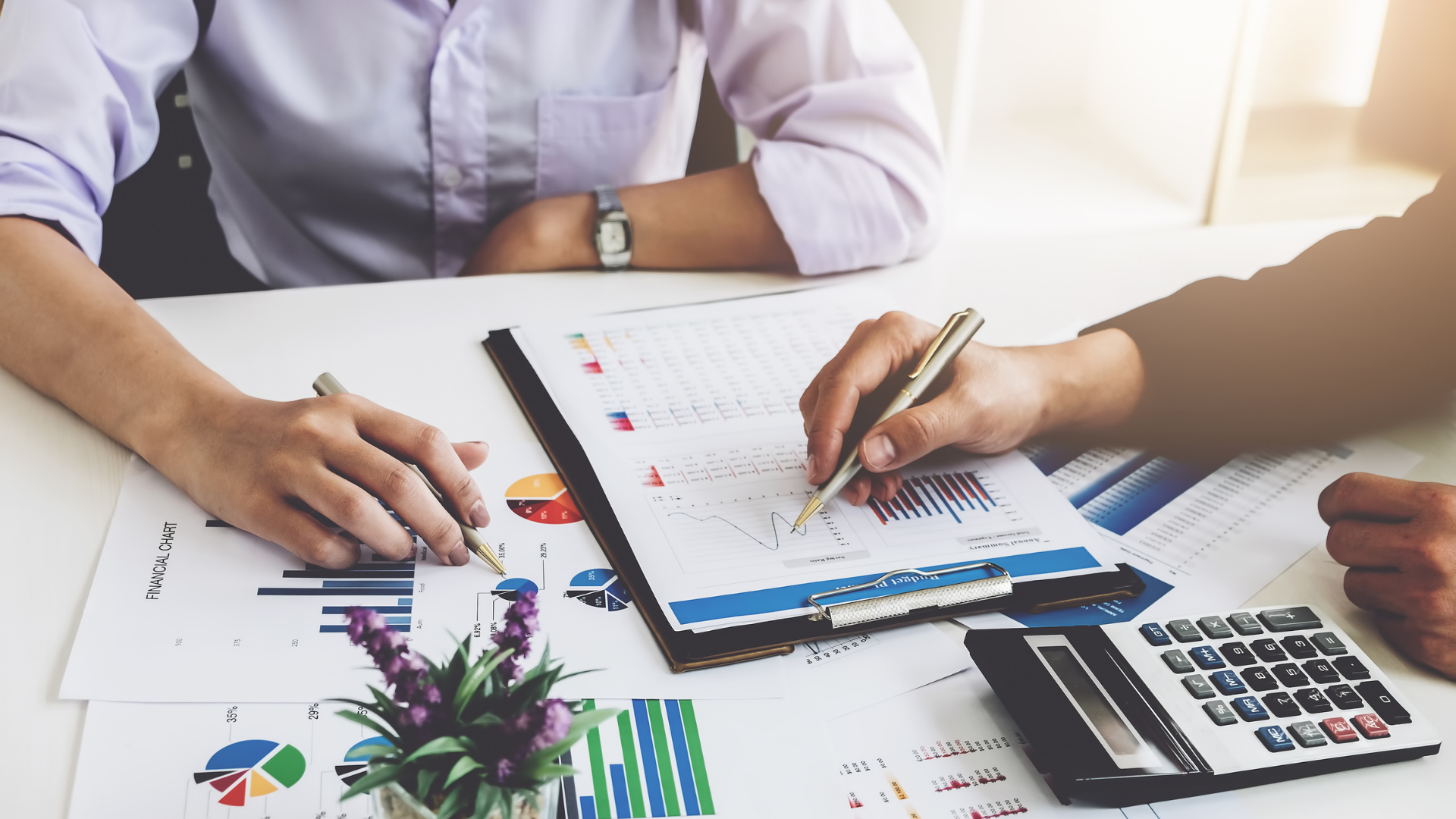 Most people don't know how to choose—or when to leave—a financial or investment advisor.
Have you had a less-than-pleasant experience with a doctor, salesperson, or restaurant server? Almost everyone has! Bad customer service, poor communication skills, and mistakes from inattention to detail happen in every field. However, for every negative experience, there are honest, experienced professionals ready to serve you, dedicated to caring for and making the right decisions for their clients and customers. But how do you know when to leave your current financial  or investment advisor?
Here are ten signs you may be working with the wrong financial or investment advisor.
Your advisor doesn't address all of your financial planning questions.
Your advisor communicates in technical jargon, talks over your head, or can't break complex topics into plain, easy-to-understand language.

The financial advisor profession is built on people skills – not just number crunching. Building strong relationships with clients and communicating in a way that both keeps them in the know with their finances and makes them feel at ease is crucial. Much like the medical field, the financial industry is filled with technical industry jargon and credentials that can make it even harder to know who you're working with and what they're doing for you. At a minimum, you should always know how and where your money is invested, why it's the right choice for you, and the cost to you.

You don't feel comfortable reaching out to your advisor or asking questions.

If not, ask yourself why. Do they fail to return your calls or act too busy when you do speak? Do they make you feel confused or inadequately prepared or uneducated when you do speak?

They urge you to act fast to avoid missing out on the opportunity of a lifetime.

Financial decisions should not be made quickly or on a whim. The right advisor presents options for you to consider and gives you the time and space to make an educated decision.

They promise guaranteed returns and success—sometimes astronomical.

Don't fall for something that sounds too good to be true. Nothing can or should be guaranteed, and every option poses some level of risk.

Your advisor doesn't take the time to get to know you or understand your needs.

Good financial advisors ask questions, like: What is your risk tolerance? What are your goals? What are your current and future needs? What is your income and where does it come from? What are your current and future expenses? What concerns do you have now?

Your advisor doesn't update your plan every year or when your financial situation changes.

A comprehensive financial plan is never a one-and-done deal. If your situation is changing but the plan or advice isn't, this is a red flag.

They don't have the right experience or credentials

Are you the right client for this person?

They don't return your calls or emails and lack follow through.
They aren't transparent about how they make money.

Understand if your advisor works on commission or under a fee-only compensation model.
You need to have a positive working relationship with your advisor, and you should not be hesitant to contact them with questions. If your advisor is unapproachable, unreachable, or gives off the impression that they're "too busy" for you, that's a sign you're working with the wrong person or firm. You should accept nothing less than quality service that meets your expectations—which means you may need to raise your expectations if your financial or investment advisor isn't meeting these basic requirements. Bring up your concerns WITH your advisor with your advisor. If they don't resolve your concerns, you are within your rights to move your business elsewhere.
There's no denying that breaking up with your financial or investment advisor can be uncomfortable or emotionally difficult, but legally, switching advisors is easy. Simply sign an agreement with your new firm and let your old firm know you're moving on. Keep in mind that there may be some financial repercussions. Your previous firm's contract may have termination fees, which you're required to pay. Also, if you're moving funds from accounts managed directly by your previous advisor's firm, evaluate any additional costs or tax ramifications you may incur.
Your money is worth much more than the dollar amount on a statement—it's the culmination of your values, hopes, dreams, and future.
---
Every strategy is dependent on a variety of different factors, so make sure you read the fine print.
If you want to learn about more personalized and advanced strategies, click HERE to schedule a 15-minute call with our team.
Click here to attend a future Liberty Group LLC webinar.
Want expert retirement and investing advice? Subscribe to our YouTube channel and check out our weekly podcast with The Sandman!
Listen to Protect Your Assets anywhere you get your podcasts:

---
Standard Disclosure
This blog expresses the author's views as of the date indicated, are subject to change without notice, and may not be updated.  The information contained within is believed to be from reliable sources.  However, its accurateness, completeness, and the opinions based thereon by the author are not guaranteed – no responsibility is assumed for omissions or errors.  This blog aims to expose you to ideas and financial vehicles that may help you work towards your financial goals. No promises or guarantees are made that you will accomplish such goals. Past performance is no guarantee of future results, and any expected returns or hypothetical projections may not reflect actual future performance or outcomes. All investments involve risk and may lose money. Nothing in this document should be construed as investment, tax, financial, accounting, or legal advice. Each prospective investor must evaluate and investigate any investments considered or any investment strategies or recommendations described herein (including the risks and merits thereof), seek professional advice for their particular circumstances, and inform themselves about the tax or other consequences of any investments or services considered.  Investment advisory services are offered through Liberty Wealth Management, LLC ("LWM"), DBA Liberty Group, an SEC-registered investment adviser.  For additional information on LWM or its investment professionals, please visit www.adviserinfo.sec.gov  or contact us directly at 411 30th Street, 2nd Floor, Oakland, CA  94609, T: 510-658-1880, F: 510-658-1886,  www.libertygroupllc.com. Registration with the U.S. Securities and Exchange Commission or any state securities authority does not imply a certain level of skill or training.