December 4, 2023
In this Protect Your Assets market segment, host David Hollander offers a comprehensive analysis of the financial markets as we approach 2024. Highlighting the remarkable performance of the Dow, S&P 500, Nasdaq, and international indices, David delves into what made November 2023 a month to remember, with some indices reaching their best returns in decades. The episode also explores the impressive rise in bonds, a noteworthy trend in the financial landscape. David presents the bull and bear cases for the 2024 market, examining potential economic scenarios, inflation trends, and Federal Reserve policies. He also discusses the possibility of a continued bullish market versus a potential downturn, offering realistic targets and expectations.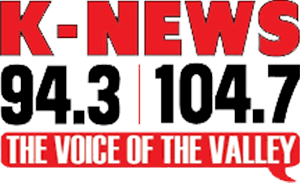 Saturdays at 8 am
KNBR 104.5 FM or 680 AM
Saturdays at 10 am
K-NEWS 94.3 or 104.7 FM
Saturdays at 1 pm
KLAA-AM Angels Radio 830 AM
Protect Your Information!
Listen to this six-minute "minicast" for tips to help protect your personal information and financial data:
Ready to Take The Next Step?
For more information about any of the products and services listed here, schedule a meeting today or register to attend a workshop.