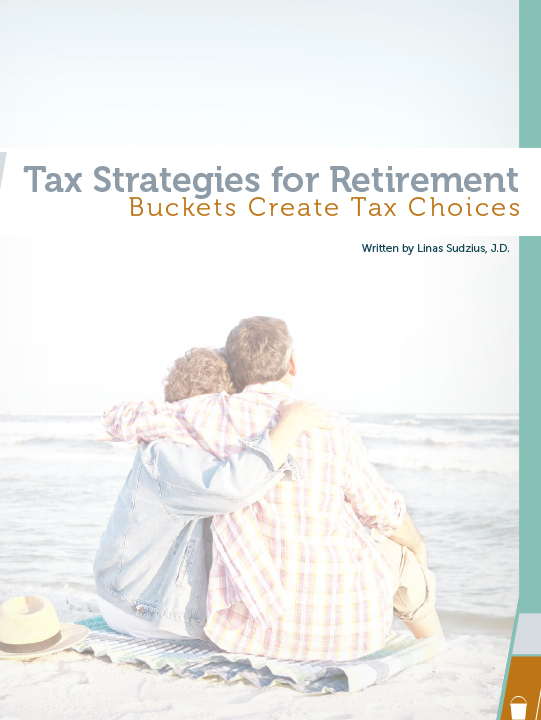 Tax Strategies for Retirement:
Buckets Create Tax Choices
Did you know that retirees can be affected by a variety of taxes, including state income taxes, estate taxes, Social Security taxes—and the most common—federal income taxes? It's imperative to understand the effects that the federal income tax, as well as other potential taxes, can have on your retirement plan.
This free guide features information about:
The Importance of Tax Efficiency
Four Buckets: The Tax Continuum
Tax Strategies
Tax Diversification
And More!
Download this guide now and start making early plans for retirement.