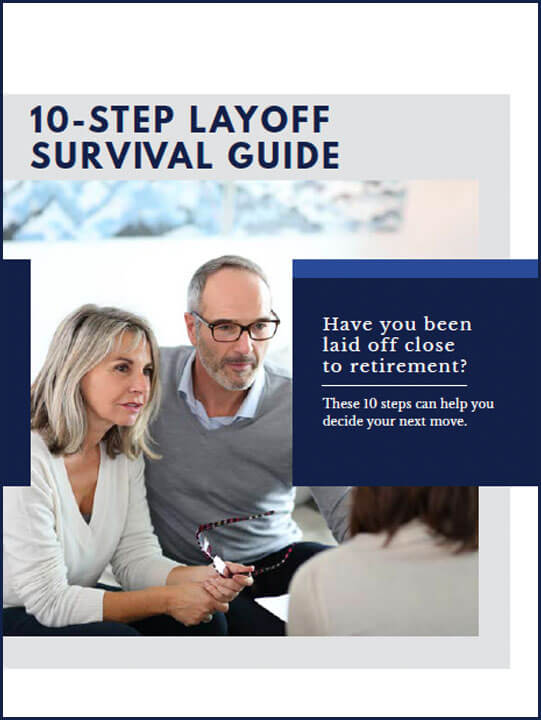 10-Step Layoff Survival Guide
Have You Been Laid Off Close to Retirement?
If you've been laid off, you're not alone. While the uncertainty of a layoff can feel like you've suddenly been saddled with an enormous burden, you can take measures that could help reduce stress and get you back on course.
In this free guide, you'll learn 10 steps that will help you survive a layoff and help you decide your next move.
Download your free guide today!