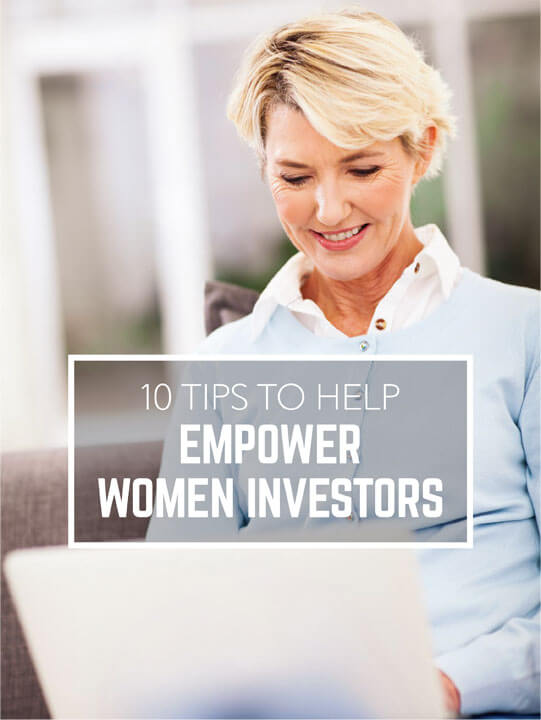 10 Tips to Help Empower Women Investors
Does Your Retirement Strategy Fit Your Reality?
Too often, planning for retirement can feel like an uphill battle, particularly for women. Not only do they typically earn less than men while in the workforce, but they account for more than three-quarters of unpaid domestic work and hold nearly two-thirds of the nation's outstanding student loan debt. It can be easy for women to feel like saving for retirement is a luxury they just can't afford.
No matter your financial situation, though, there are steps every woman can take today to optimize the lifestyle they'll live in retirement.
In this free guide, you'll discover:
Why paying yourself first is of the utmost importance as you prepare for retirement
What keeping money in your own name can do for you years down the line
How confronting your financial fears can be the most powerful step you take
And much more!
Download this free guide today!