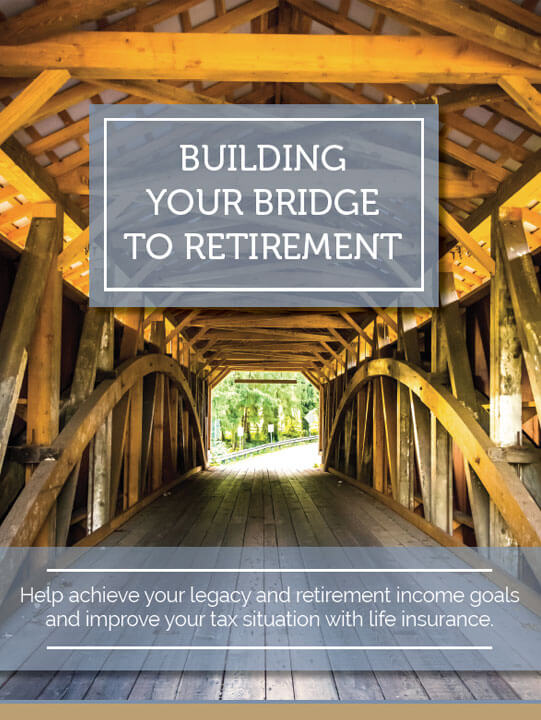 Building Your Bridge to Retirement
Help Achieve Your Legacy and Retirement Income Goals and Improve Your Tax Situation with Life Insurance
Did you know that the multiple tax advantages of life insurance can make it a unique and valuable asset in your overall retirement income strategy? It's true!
A properly structured life insurance policy can provide several tax advantages:
Income-tax-free death benefit for your beneficiaries
Tax-deferred cash value growth potential
Supplemental retirement income through tax-free policy loans and/or cash value withdrawals
Learn more about the benefits of life insurance for your retirement; download your free guide today!