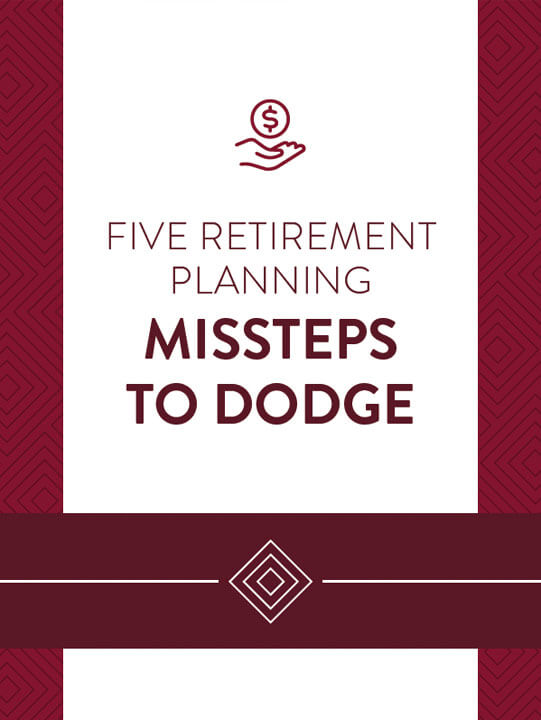 Five Retirement Missteps to Dodge
Common Mistakes People Often Make Before Retirement
Planning for retirement can be overwhelming and probably a little bit scary. Through the years, we've identified five common mistakes people often make before they hit retirement. Making yourself aware of these missteps is crucial to being prepared when it comes time for you to retire.
In this free guide, you'll learn all about these common retirement mistakes and how you can help mitigate or avoid them while you're looking forward to retiring.
Download your free guide today!