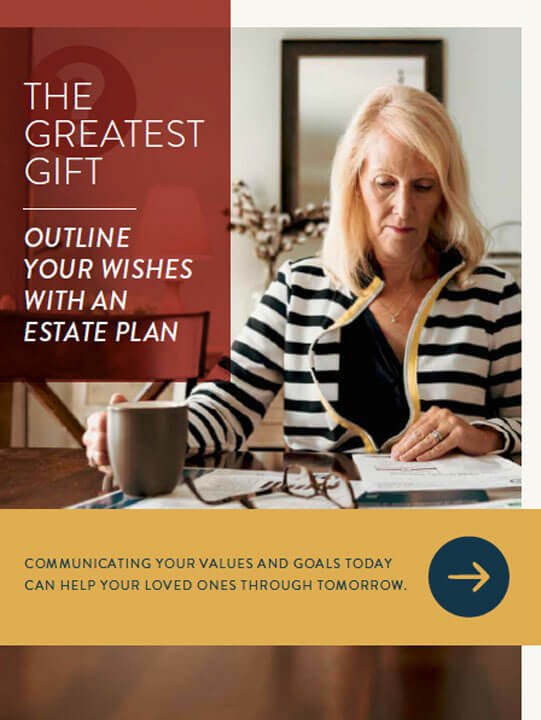 The Greatest Gift
Outline Your Wishes with an Estate Plan
When you pass away, your loved ones will have enough to do, just coping with the loss. Lighten their load by getting your financial affairs in order today—and leave a clear estate plan behind. If you don't, your family may have to make some difficult decisions about how to distribute your assets or otherwise unravel the details of your financial affairs.
This 12-page guide can help you understand the basics of estate planning, including:
Areas your will should address (and who should write it)
The two types of trusts—and how they can help reduce the chance of a family conflict
A checklist to help you select the right person to carry out your wishes
Download our free guide today and give your loved ones the greatest gift!