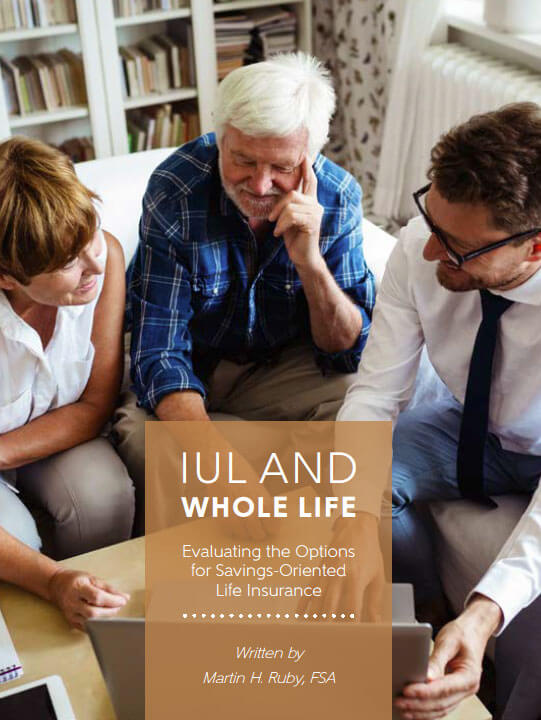 IUL and Whole Life
Evaluating the Options for Savings-Oriented Life Insurance
Due to growing worries surrounding stock market fluctuations and the implications of tax-deferred savings, an increasing number of Americans are exploring the option of cash value life insurance. This approach holds the potential to bolster their retirement income while also offering crucial death benefit protection for their loved ones or business.
The two most common vehicles—dividend-paying whole life (WL) and indexed universal life (IUL)—both have strong advocates (and strong detractors) in the insurance and finance industry.
This complimentary guide will help you answer the question that many are left wondering about: which product is a better choice for your situation?
Download our free guide today to learn more!