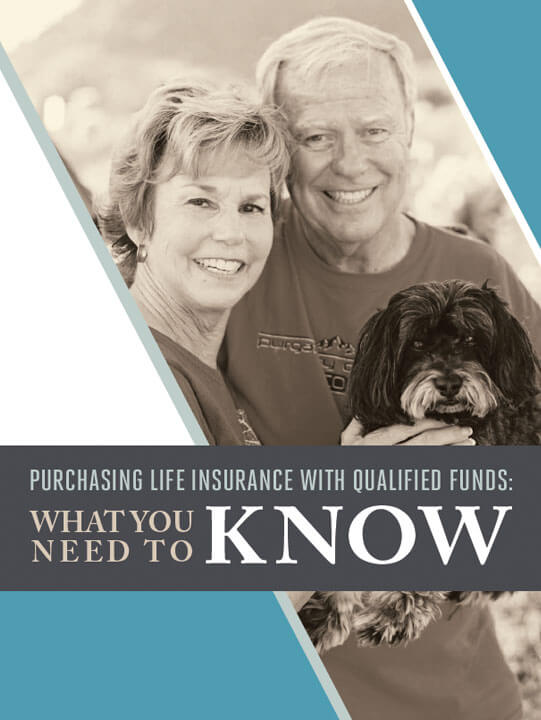 Purchasing Life Insurance with Qualified Funds:
What You Need to Know
Many financial professionals encourage their clients to diversify their retirement assets from a tax perspective. Some consumers are being asked to consider taking a taxable distribution of qualified plan money to buy cash value life insurance. But is this a good idea?
In this free guide, you'll learn:
Federal income tax rules of qualified plan distributions
Three buckets of tax diversification
Information about modern permanent life insurance policies
And much more!
Download our free guide today to see if this strategy is right for you!