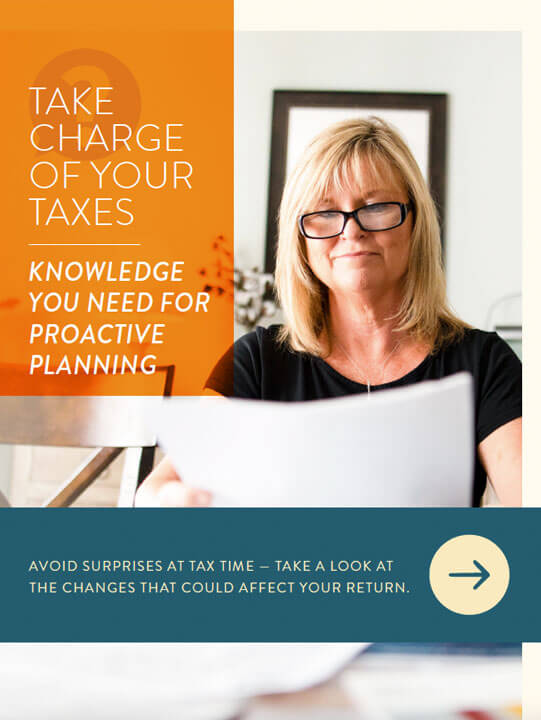 Take Charge of Your Taxes
Knowledge You Need for Proactive Planning
Taxes—much like stock prices, the direction of interest rates, and how long we can expect to live—are variables that are largely out of our control. The one thing we can focus on is our own individual financial goals. Now's the time to take charge of your tax bill with proactive planning.
In this free guide, you'll learn:
How the expiration of existing tax laws could affect you
What individual tax brackets mean for you
Information about inflation adjustments
The importance of itemized deductions
And more!
Download our free guide today to look at changes that could affect your return and help you avoid surprises at tax time!