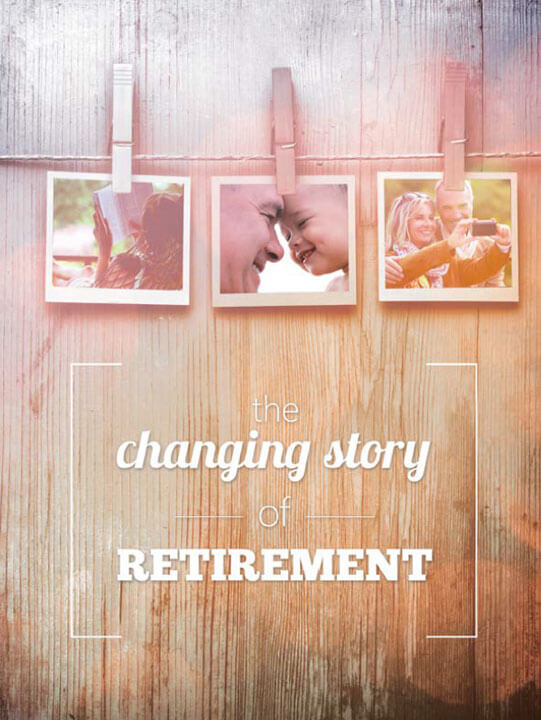 The Changing Story of Retirement
How Will Your Retirement Unfold?
You've done it: you've worked hard and saved for your retirement. But now you have questions. How do you make sure the money lasts? How do you cover all your expenses? Will your taxes increase? Will you have anything left to leave to loved ones? Today's retirees face unique challenges related to longer lives, increasing health care costs, a greater need for long-term care, and growing demand to care for loved ones.
While themes tend to be repeated throughout history, each of us is living a separate, unique story. As such, we have the opportunity to write our own chapters on retirement. But whatever your future holds, planning is key.
In this complimentary guide, you'll learn how to understand the factors involved in the decision-making process, so that you can help your retirement story have a happy ending.
Download our free guide today!