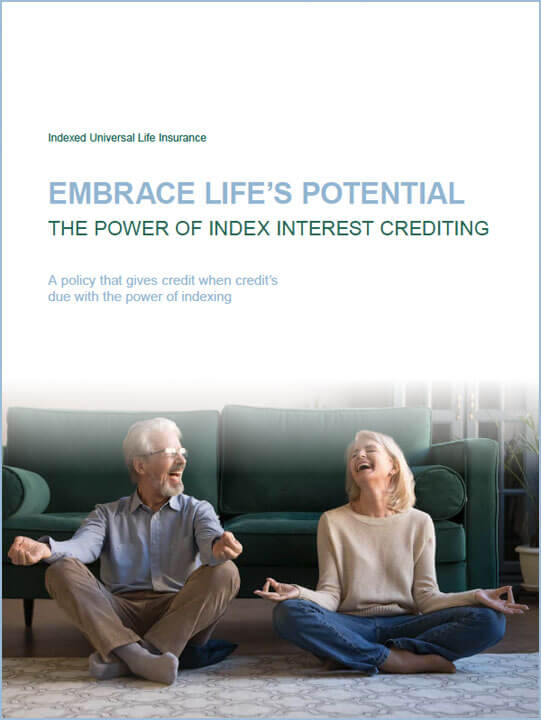 Embrace Life's Potential
The Power of Index Interest Crediting
Indexed universal life insurance offers more than most people might expect. It provides you with income-tax-free death benefit protection for your beneficiaries.
Use this free guide to discover how indexed universal life (IUL) insurance policies can help:
Diversify, reduce, or even eliminate taxes
Provide cash during unexpected emergencies
Determine a death benefit protection plan that's right for you and your family
And so much more!
Download our informative guide today!