Our Tools
We enjoy helping our clients achieve their financial goals by providing unbiased financial guidance. Even so, we understand this is a partnership between our team and our clients. No decision is made until you agree to it. That's why we are committed to helping you better understand the industry and know your options when it comes to your financial future.
Browse the resources below, and as always, if you have questions, we are here to help.
"Protect Your Assets — Are You Ready For Retirement?"
"In Protect Your Assets — Are You Ready for Retirement?," David Hollander shares his expertise and experience about retirement planning strategies and concepts. In addition to covering traditional retirement vehicles, such as 401(k)s and IRAs, Hollander dissects other financial topics, including annuities, stocks and bonds, real estate opportunities, and Social Security. He also addresses estate planning, taxation strategies and health-care expenses. The strategies provided in this book will enable you to plan a retirement specific to your needs. As a result, you will be able to answer with confidence that crucial question: Are you ready for retirement?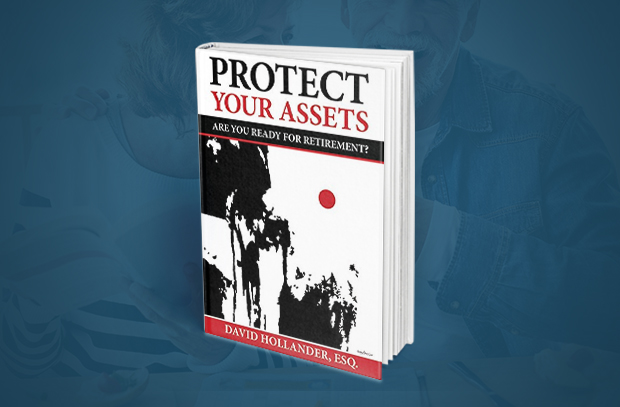 Rollover an image to download
Rollover an image to download
Rollover an image to download
Rather meet One-on-one?
Schedule a meeting with one of our experienced wealth managers to create your financial strategy today.